Talking anaesthesia, consciousness, memory, forgetting
Kate Cole-Adams discusses her recently published book, Anesthesia: The Gift of Oblivion and the Mystery of Consciousness, which takes a deep dive into the history of anesthetics. She highlights how little we know about the nature of consciousness and how the body and mind actually process sensory information while under anesthesia. The book takes a unique form, blending memoir, investigative research, and poetic language to probe one of the least-understood aspects of medical science.
This segment is guest hosted by Jonathan Capehart.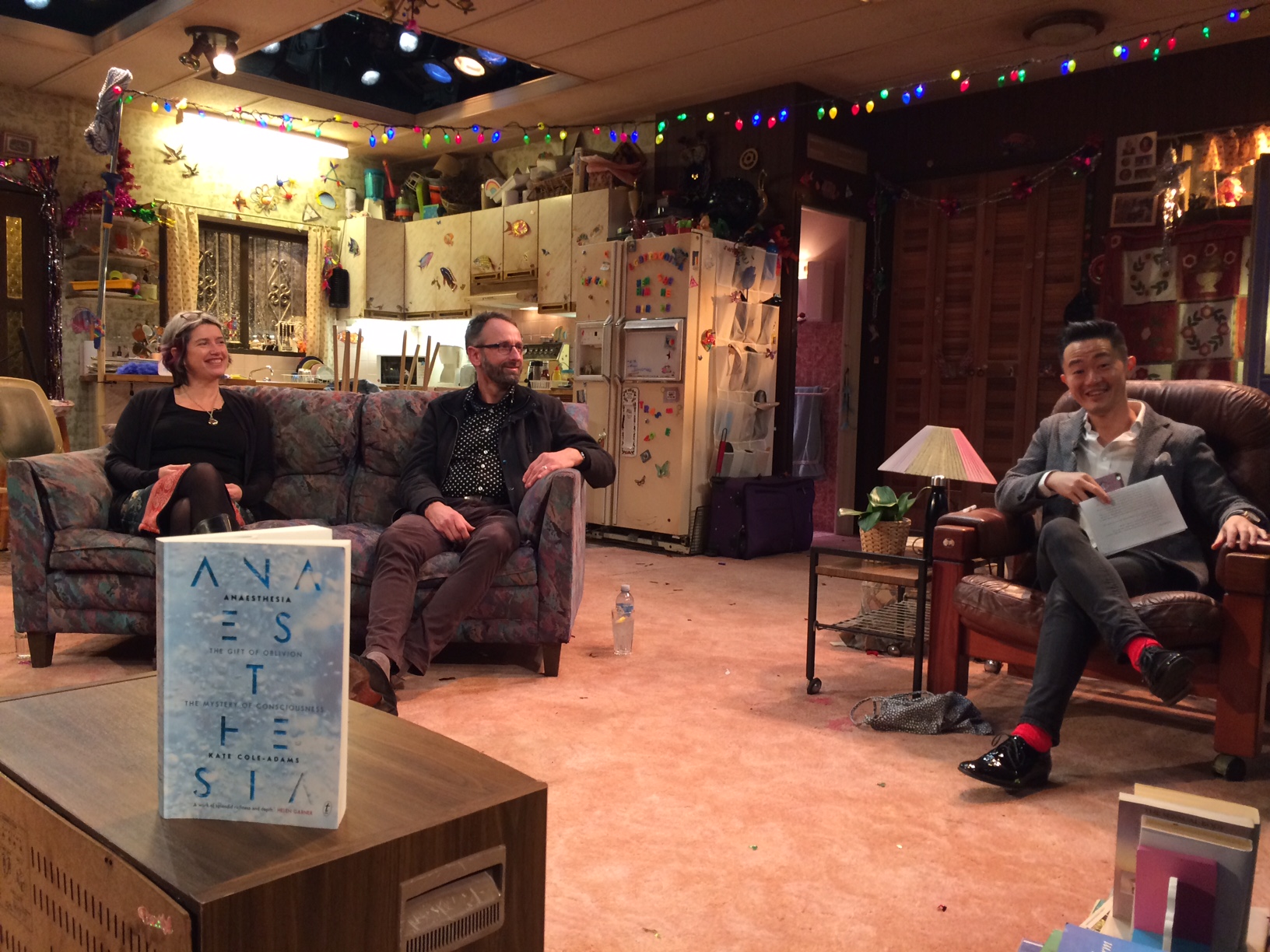 At Sydney's Belvoir Street Theatre, talking anaesthesia with Tim McCulloch and chair Benjamin Law.
Byron Bay Writers Festival 2017
With Amanda Smith, Radio National